Power point today.
I have been asked to preview review a new series already released in the UK and Oz. After some amusing tech challenges, I have finally acquired the first 8 eps.
Back in therapy! Today I start weekly full upper torso core strength and all the things that come with it.

Ah, yes, my house in MoCreatures. Details coming soon. Basically like Disney for evil villains. I am quite possibly the only person in the entire minecraft world who has attempted to move a spider spawner to a rooftop that looks like it came from the blackest pits of hell.
Pollen is still a problem, but at least I seem to be past the inhaler part. Still chunking down quite a lot of zyrtec and benadryl.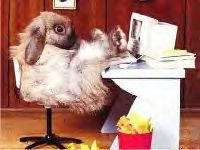 Finally resuming workouts. First week in May was spent lounging around like I was recovering from pneumonia or something. Still really surprised how well controlled the fibro was without major meds, but the fatigue took me out.

I've gained 3 of the 6 pounds back, and while I'm not happy about it, I'm thrilled it's not 10. Chronic anything and meds are so bad for weight gain. I think the secret is double the protein and slack off the carbs. Carby days were mostly handled with sweet potato fries, which is much better for a body than sugar and flour stuff.
Today is Batman's birthday. I hope life is always this magical for him.
BACK TO WORK!